"82% Of Our Community Haven't Played What They Consider Esports Before They Get To University." 
December 10, 2021
Alex Coulson, Managing Director of NSE (National Student Esports), the official body of university esports in the UK, talks to Ben Page about his key focus since making the permanent move from leading Sport Industry Group, providing students with knowledge and opportunities around esports and creating a community.
How did NSE begin and what has been your key focus since joining at the start of the year? 
NSE was formed through a partnership between Benchmark and BUCS (British Universities and Colleges Sport). It was a conversation where we as Benchmark were looking at this space and speaking to BUCS about their involvement with esports, as we became aware of this incredible community that was in existence at university playing a wide variety of different titles and games.
I joined from my position as Managing Director of Sport Industry Group (part of Benchmark), which I'd held for almost seven years. From January to October I was doing both roles, but since October I've been fully focused on NSE, although luckily I was there at the inception of NSE, so I've watched closely as it has evolved over the years.
"82% of our community haven't played what they consider esports before they get to university."
When we launched NSE, it wasn't understood or recognised by the universities particularly well, so it was slightly invisible to an extent unless you were part of the community.
I suppose that was similar to the professional side of esports too until more recently?
Esports has been around for a long time, but certainly from a sport business community perspective it's probably in the last five years that it really made a major impact.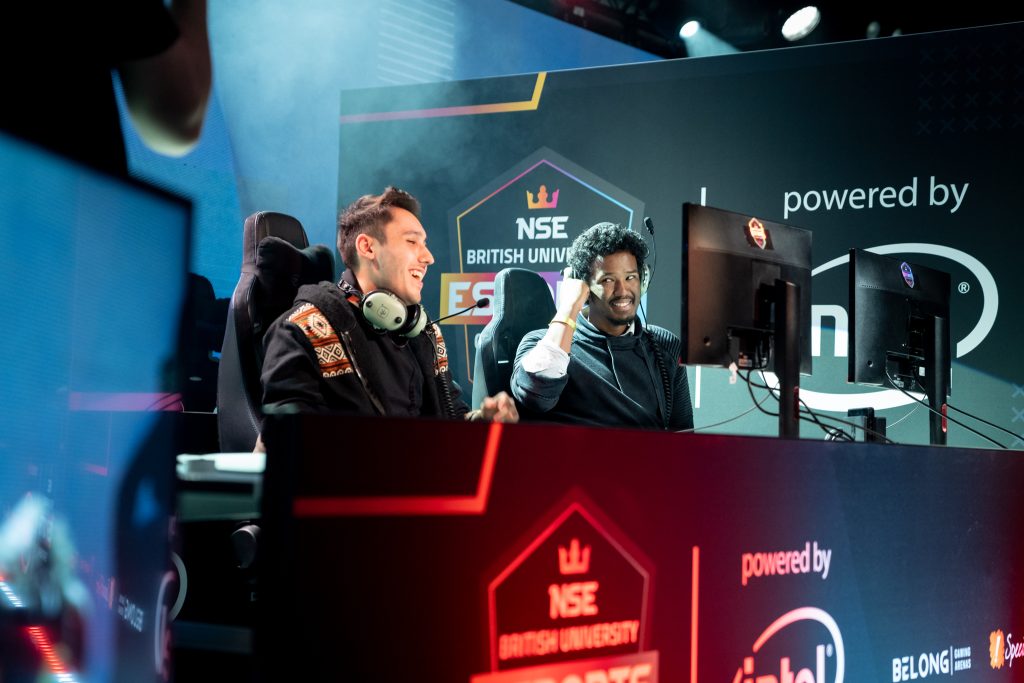 Our conversations with BUCS happened in 2017 and then we announced NSE externally in 2018. Ultimately, we're there to act as the official body of university esports and elevate and support students' university esports experience.
How has NSE been developing since inception, was there an immediate uptake of people who wanted to get involved across universities across the board or did it need to be developed in stages with some initial entrants and then the message spread?
There's a two-part answer to that question. These communities and this interest already existed, so there's a bit of time where you've got to earn their trust. The movement of that community to come and play on our platform and see what we're trying to do and achieve for them has been steady and significant since then.
We've now got 25,000 verified students on our platform. After an initial 4,000 in the first year there's been a huge increase, and we've actually made some bold predictions of where we're tracking and we're close to our expectations. If they continue the way we expect, we'll essentially have around 10,000 more members by next year.
"People who had spent many years playing some of these video games would walk right past the word 'esports' and not realise that that's what their interest was."
We're now past the stage of just finding the members of the community and getting them to come and play on NSE, it's now about growing the number of people that are interested in esports. We have a lot of data from our surveys of students and there's a really interesting fact – 82% of our community haven't played what they consider esports before they get to university.
Freshers' Fairs are a key moment for any student's university experience and it's a really important time for the student esports societies, who we deal with all the time, to recruit new members. We realised very quickly that people who had spent many years playing some of these video games would walk right past the word 'esports' and not realise that that's what their interest was. It's only when they see the game imagery that they recognise it.
That's almost certainly changing now that esports, as we touched on, is becoming more mainstream. So it's now helping people understand that there is this community where you can play competitively for your university, and we follow the BUCS points model so they earn points for the university.
How is the community different to that of traditional sports at university, I suppose they are naturally different in some ways?
There are differences but there are many people who take part in both traditional sports and esports. So the way we structure our tournaments, we deliberately have no matches on Wednesday because we don't want to get in the way of people competing on a big traditional sports day for British universities, which Wednesdays are.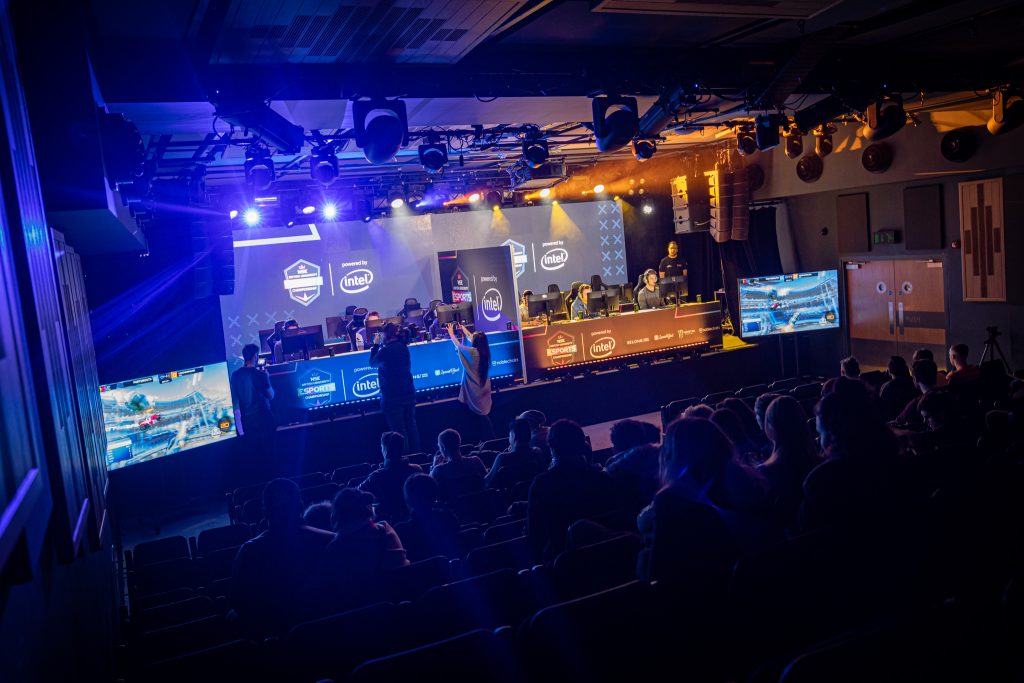 Overall though, one of the big differences between our community and the core BUCS audience is that we have a very digital focus. That's where they spend a huge amount of their time. They're an interesting group, as 70% of them study STEM subjects and 20% of those study computer science, so their lives are really oriented around digital and online. Also for partners and potential recruiters, they're projected high income earners because of their degrees, and some are hard to reach by other traditional means.
Does it make it a lot easier for you to interact with them, knowing they will almost all be in the digital space?
As a sort of forethought for that we invested heavily in our platform and website, where we have so much content around the players, the teams and track the history of the success of each university esports team. We put a lot of time and effort into Discord, which is where the gaming and esports community live, and we've got 10,000 active members, with a 90% or so rate of activity per week.
Because of our student link we're very protective in terms of safeguarding. We make them re-verify their email address each year so we know exactly who they are and it's a fresh group of data. This gives us a lot of information about where they're studying and we survey them about their preferences. Frankly, it's a lively dialogue between us, they're quick to tell us what they like and don't like. That's why we're careful about how we work with partners. We've got to protect our students first of all and brands who want to work with us need to do it in the right way.
As you just mentioned, with university there's the issue that most people are often there for three or four years in the UK, before moving on. Can they change to a non-university email address once they leave and remain part of the platform and community?
Yes is the short answer. When they first sign up it's with a university email address to make sure they do represent that university, but what we've launched this year is our Alumni Arena, for exactly that purpose. Lots of our community want to keep on playing, but they haven't always had the provisions to do so, and it's important to think about the motivating reasons as to why they're doing it. Yes, people want to get better at the game, but social cohesion and just general friendship is a major factor.
"We're now at a stage where we're the largest grassroots gaming community in the UK."
It's the bedrock of their social peer group for many of them, so we want to make sure we can carry on providing that for the alumni offering. We're now at a stage where we're the largest grassroots gaming community in the UK. And it's not because we're offering big prize pools because there are much bigger prize pools that are available in other titles, but those put the average player off because the elite players will go there.
If you are playing for fun in traditional sport, like a Sunday League football team or your local cricket third XI, it's just a social thing. The fun element disappears pretty quickly if you're getting absolutely trashed all the time. So we work hard to skill match our teams so they can play in an enjoyable way and it's competitive.
Which publishers and partners have you been working with currently?
Publisher wise, we work with the likes of Riot Games, Ubisoft, Tencent, and Nintendo and with the publishers, some of them are ongoing and some of them tend to be more project based relationships.
Intel is our headline partner, we work with Barclays and Monster Energy as well. Our proposition to commercial partners is clear, we're not going to be offering millions of eyeballs watching what we do. Ultimately, what we provide is instant access to a very large group of active players.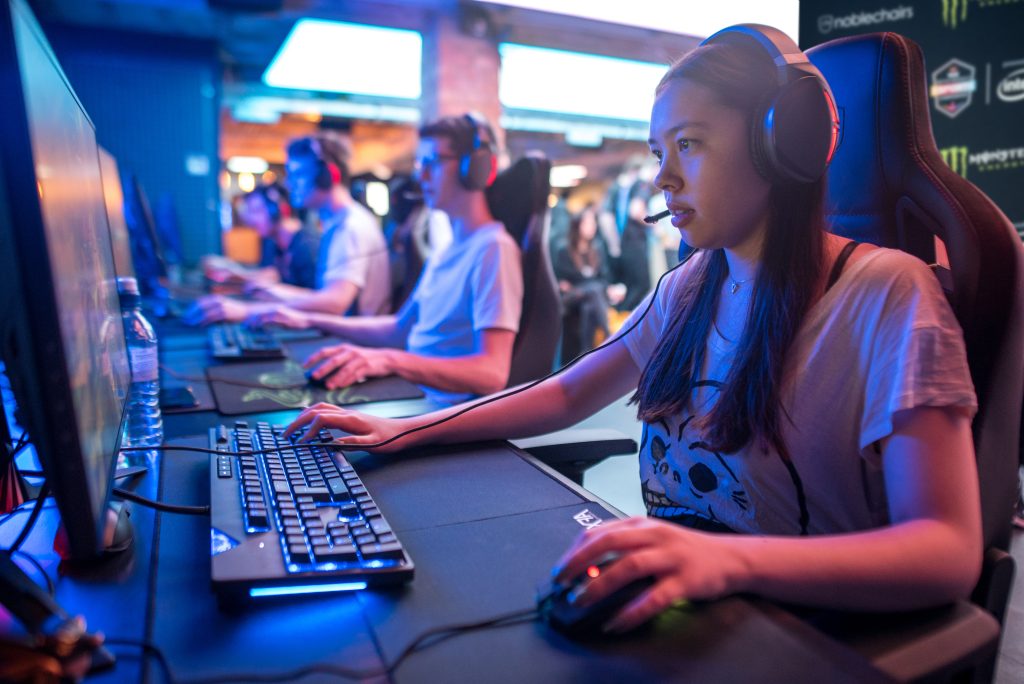 What we do have is a really active playing community. So our proposition is if you want an active player base, with predicted high income earners, you want to know how they like to play, their brand preferences and everything else, that's what we can offer. Not a large amount of, potentially passive, eyeballs.
There's also a definite authenticity and added credibility from coming into the grassroots side of esports, earning your stripes a little bit with the community.
Are you doing any work on the educational side to get those who are involved more knowledgeable and interested in the business side of esports and the growing sector around it?
We have a programme with Intel called Intel FutureGen and in essence that's a selection process of rising talent amongst the student community who have an interest in working in esports, irrespective of their degree. They apply to be selected in this cohort, and then they receive leadership development opportunities, such as talks from industry speakers. We also record a lot of that content and distribute it to the wider community as well. So even if you're not successful in getting the programme, you can still have access to a lot of it.
We're also introducing a new buddy system in that programme this year, where we're going to match each member of the cohort up with someone who's just recently just made it into the industry, who can then share their knowledge and experience from the other side.
"It's really important that what we do at NSE isn't just provide an opportunity to play esports, but help develop their technical skills and their social and soft skills too."
Then with Barclays, we run the Games Innovation Challenge, where students submit games they've developed. Understandably, a lot more applicants come from specific design courses related to that, but that's celebrating the rising talent that we have. Industry figures judge that, from big publishers to indie developers, and they can talent-spot some of the students involved.
It's really important that what we do at NSE isn't just provide an opportunity to play esports, but help develop their technical skills and their social and soft skills too.
With NSE, you said it's a grassroots thing, but do you think it can be used as a pathway for potentially some of them becoming professionals, are you partnering with people at all for that?
There is, understandably, immense focus amongst the esports scene, especially in the UK, about 'path to pro', because there's a big hope to improve the quality and the success of the UK teams and UK players. It's not a primary focus of ours, but it is a sort of hopeful outcome.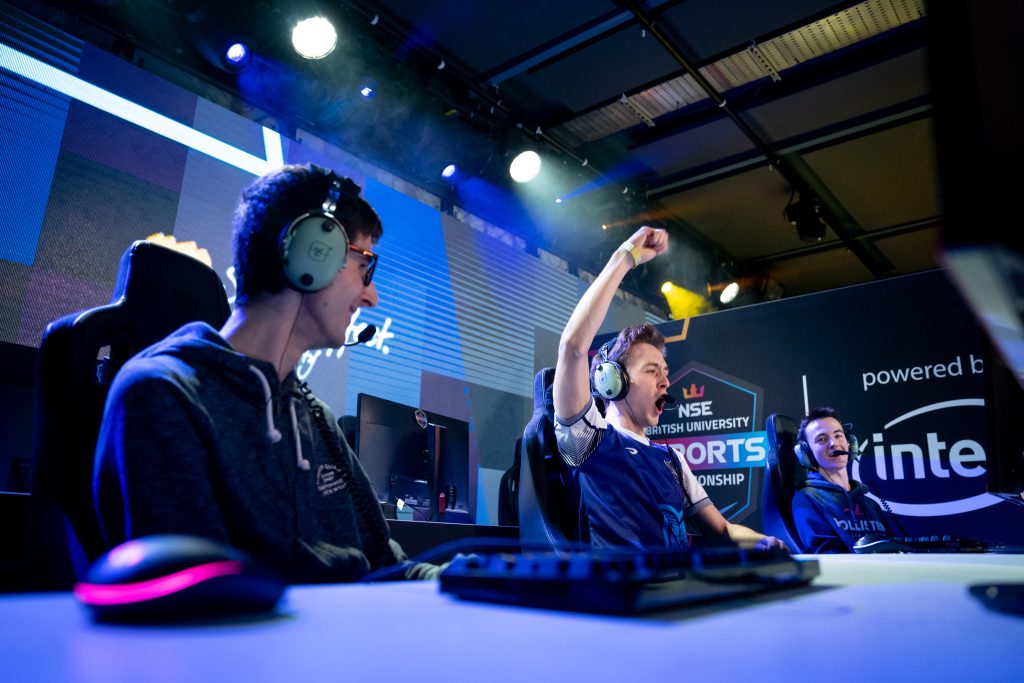 In some titles, a bit like in traditional sport, if you're at university playing it, you've probably missed the boat for making it as a pro player. We are having conversations with teams but we're probably better placed to support the talent around it, the casters or the commentators. In esports, university is a really good opportunity to hone your career as a caster. One or two of them are starting to pick up gigs elsewhere.
What are your next goals? Esports is getting bigger all the time, so how do you run your finals and do you hope to create a major showcase event in time?
Pre-pandemic we did have live finals and we'll be going back to that in spring. We're looking to grow it more and more but maybe not how you'd imagine. Definitely having that big main stage for the live finals, but the growth is actually having more of an expo side around it.
So a festival of esports, of which the live finals is a significant and major moment, but it's more active, more engaged with the community so they're not just coming to watch. They're also going to have an opportunity to play their own side games, try new titles and maybe meet our partners through activations. So the finals are the headline act and something you want to watch but it's not the sole reason you're going.