Digital Community
One stop platform for members of the sports industry with:
Networking & Share Opinions
Executive Jobs and Marketplace Opportunities
Shiny Fang replied in the discussion What has been the greatest positive impactof the London 2012 Olympics? in Sport media and Broadcasting Community group

Shiny Fang, Secretary General, UIPM

Mark Peters replied in the discussion Stop Selling Sponsorship! in Sponsorship Professionals group

Mark Peters, CEO, Gold Coast 2018 Commonwealth Games

Andrew Shelley replied in the discussion What has been the greatest positive impact of the London 2012 Olympics? in Sport Media and Broadcasting Community group

Mark Peters, CEO, Gold Coast 2018 Commonwealth Games
Personally, I think the London Olypmic Games were really friendly, maybe having a language advantage….

The principles of partnership and mutual benefit are cornerstones of the GC2018 sponsorhip program….

Every sport strives to improve its' presentation and staging. We look at what other sports do ….

iSPORTCONNECT TV
First online TV channel for the worldwide sports business sector broadcasting daily & weekly sport business shows.
EXCLUSIVE & INVITE-ONLY EVENTS
Get invited to the latest sports business events.​​
Directors' Club
These premium, invitation-only events are for C-level executives working at sports rights holders in the world's major cities. Featuring esteemed guests, these events allow sport executives to learn and network in a relaxed atmosphere under CHATHAM House Rule.
NO AGENCIES ARE ALLOWED
Cities we host in include:
London, Dubai, Paris,New York, Bejing, Madrid, Moscow, Munich, Lausanne
Masterclass
The Masterclass series of events are invitation-only and sector specific, giving senior sports executives the chance to network & engage in discussions with people from similar backgrounds.
NO AGENCIES ARE ALLOWED
Sectors Include:
Brands & Marketing, Digital Media,  e-Sports, Finance, Media & Communications, Stadia, Ticketing & Hospitality
Regatta
The iSPORTCONNECT Regatta brings together sports business professionals for an exhilarating and competitive racing day.
Networking like no other.
MEMBER SERVICES
Specialised services for bringing business enthusiasts together.
iSPORTCONNECT CAPITAL
A new investor network that provides investment opportunities for its members within the sport and leisure sector.
EVENT MANAGEMENT
iSPORTCONNECT Event Management helps federations to define & manage objectives, audience & content for b2b events.
iSPORTCONNECT TRANSLATION
Provides a comprehensive range of translation services to individuals and organisations in the sports business.
iSPORTCONNECT LEARNING
For sport federation executives to learn from the experts on important emerging trends and developments within different sectors in sport
TESTIMONIALS: What Our Members Say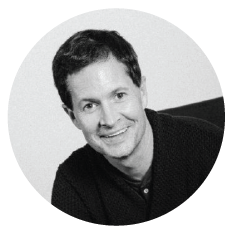 John Learing – MD, WTA Media
"Being based in both the UK and US, I spend much of my time in the air, which often leaves me unable to spend valuable time discussing the industry with others. My membership to iSPORTCONNECT allows me to bridge that gap and to receive sports media news and opinions in a convenient, easy-to-absorb presentation. I'm a huge fan."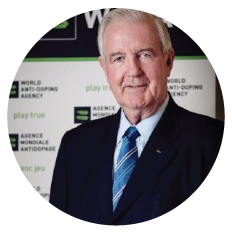 Sir Craig Reedie – IOC Vice President
"Sport is like any other business, communication is essential, knowledge is essential. Knowledge comes from iSPORTCONNECT instantly and accurately."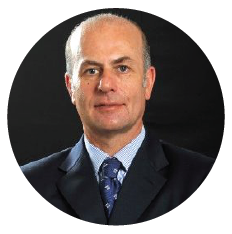 Umberto Gandini – CEO, AS Roma
"iSPORTCONNECT gives you the possibility to follow the trendsand best practice in Sport."
APPLY TO BECOME A MEMBER
iSPORTCONNECT membership is available to bona fide professionals working in sport, including rights owners, event organisers, brands, agencies, media & broadcasters.
To find out if you qualify, apply here: